Welcome to the NAWIC Southeast website! We help to comprise one of 161 Chapters throughout the United States and 5 Chapters internationally making up the National Association of Women in Construction. 
Our core purpose, as a NAWIC, is to enhance the success of women in the construction industry. 
Now, some may stop right there and think "Hard Hats and High Heels" are how a woman in the construction industry might be described, but by "construction industry" we mean every facet. This includes project managers, architects, engineers, administrative assistants, receptionists, tradeswomen, comptrollers, accounts payables and receivables, construction attorneys, and insurance companies- our organization covers a wide basis of interest.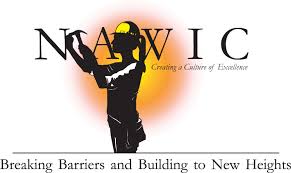 Membership Benefits You
Through Member Service and Benefits
By Networking with Other Women in the Industry
With Comprehensive Construction Education
In Promoting Industry and Community Involvement
Through Liaisons and Partnering Agreements
... And Your Employer
Through Construction Educaton
By Serving the Construction Industry
By Sharing Knowledge and Ideas
By Participating in Career Recruitment
Liaisons and Partnering Agreements
Join Our Mailing List!
Subscribe to our Newsletters