Check Out the Chapters of the NAWIC Southeast Region!
CHAPTER 

SITE LINK

Nashville Chapter #16

Tampa Chapter #36

Miami Chapter #41

Atlanta Chapter #49

Greater Birmingham Chapter #53

Knoxville Chapter #61

https://www.facebook.com/nawicbirmingham

Tallahassee Chapter #72

Greater Orlando Chapter #73

Greater Palm Beach Chapter #87

Fort Lauderdale Chapter #78

Montgomery Chapter #267

Southwest Florida Chapter #297

Space Coast Florida Chapter #355

Coastal Georgia Chapter #380

 

Chapter President Emails
Contact NAWIC Southeast Region
See anything interesting about NAWIC Southeast Region or our members in the news?
Have any questions about NAWIC Southeast Region and joining?
Please fill out the form below or contact us at nawicsoutheast@gmail.com
NAWIC Southeast Region
Thank you to Our 2018 Forum Sponsors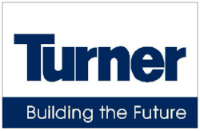 Heading
Join the Mailing List & Keep Up with What's Going on in the Chapters of Our Southeast Region and Throughout NAWIC!
Subscribe to our Newsletters
Chapter Meeting Days
MONDAY
1st Monday - Tampa, FL
4th Monday - Coastal Georgia
TUESDAY
1st Tuesday - Atlanta, GA
1st Tuesday - Gr. Ft. Lauderdale, FL
2nd Tuesday - Greater Orlando, FL
2nd Tuesday - Montgomery, AL
2nd Tuesday - SW Florida, FL
3rd Tuesday- Gr. Birmingham, AL
3rd Tuesday - Knoxville, TN
3rd Tuesday - Tallahassee, FL
WEDNESDAY
3rd Wednesday - Miami, FL
THURSDAY

1st Thursday - Space Coast, FL
2nd Thursday - Gr. Palm Beach, FL
2nd Thursday - Nashville, TN